EEUU: Will stronger Russet potato pricing impact red and yellow potato movement?
Higher Russet potato pricing could help demand for potatoes in other colors. So says David Moquist of O. C. Schulz & Sons.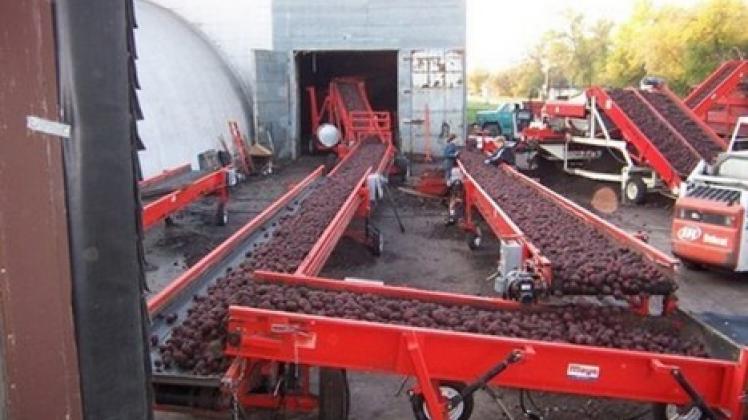 "Russet pricing is as high as it's been for a long time and Russets are the largest part of the potato supply in the country," says Moquist. "So if they're short and high priced, that might push some people towards red and yellow potatoes which we grow. That should help create more demand for the colored varieties." In fact, Moquist says demand for yellows continues to grow year over year.
Right now, supplies of red and yellow potatoes in North Dakota look to be adequate. "It looks like we'll have good supplies into most of the season. We're not really long on anything," says Moquist.
Rains return to normal
He notes it had more volume this year because it saw more normal rain levels. "Our crop is back to normal which we haven't seen in at least three years due to weather issues," says Moquist. 
Indeed, its demand has been steady for red and yellow potatoes since the start of shipping in late October after harvest and that's made for good, steady pricing. "I think the demand is similar to last year, though last year we had a shorter crop so we finished up early. However, that was partly because also we had good demand," he says, adding that in inflationary times, potatoes are still making for a good buy at retail. Supplies are available generally until around May 1.
Also helping production this year for O.C. Schulz & Sons is the significant update on its grading line. "We installed an Ellips grading line which is a lane sizer along with grading so it should eliminate the need for hand graders," adds Moquist.
For more information:
Dave Moquist
O.C. Schulz & Sons
Ph: +1 (701) 657-2152
dave@ocshulz.com
Fuente: https://www.freshplaza.com/latin-america/article/9494448/will-stronger-russet-potato-pricing-impact-red-and-yellow-potato-movement/