Nueva Zelanda: Giant potato found in New Zealand
According to RND, a New Zealander may have found the world's largest known potato to date in his garden.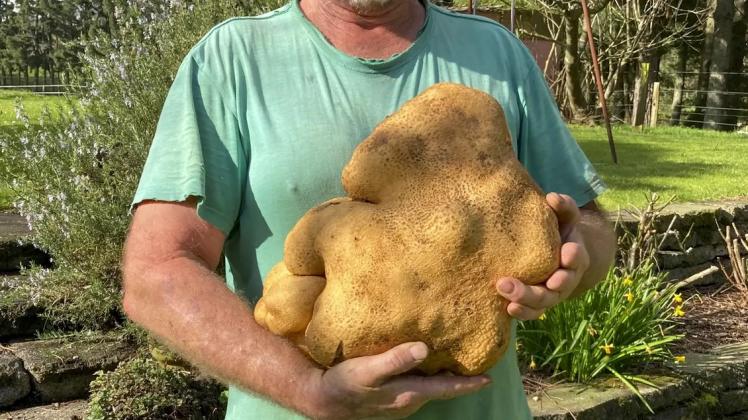 While weeding, he and his wife came across something under the surface of the earth. A quick taste revealed that it was a potato.
The potato weighed 7.9 kilograms, the Craig-Browns determined, using an old scale in their garage. It was found to weigh 7.8 kilograms at a local agricultural store. The heaviest potato in the Guinness Book of Records to date was one from the United Kingdom, which was assigned a weight of just under five kilograms in 2011. The New Zealanders say they have applied to the Guinness Book for their potato to be included.
Fuente: https://www.freshplaza.com/article/9371142/giant-potato-found-in-new-zealand/