EEUU: Inflation causes double-digit dollar growth for potatoes
Inflation continues to have an impact across the country. For potatoes, retailers across the country are seeing incredible double digit dollar growth.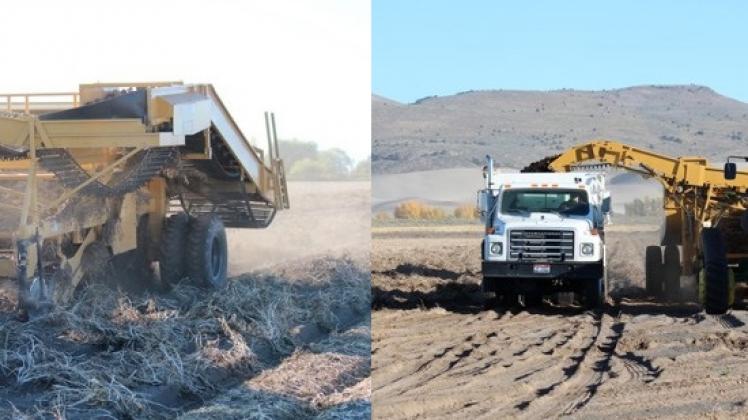 "However, this is coming at the expense of volume sales," says Ross Johnson with the Idaho Potato Commission. While inflation causes dollar sales to increase at a higher rate than volume sales, demand is showing a steady pace with volumes dipping slightly. "Idaho potatoes are the most versatile vegetable in the grocery store and appeal to all demographics and income levels. At the moment, the 5 lb. is the most popular pack size," Johnson shared.
Looking at the volume of potatoes currently in inventory in Idaho, Johnson expects there will be no shortage until the start of the new crop season in August. "The Idaho potato industry has done an excellent job this year maintaining the availability of our fresh potatoes," he commented. "We expect to keep our customers in stock until the new crop arrives." As supplies are limited, the Commission is encouraging all retail partners to communicate with their shippers to ensure supply if they chose to run a hot summer ad. "It will be tight, but I am confident Idaho will make it," Johnson said.
Unique geography
In Idaho, the iconic Snake River runs throughout the entire state, allowing farmers to utilize the impressive snowpack received this year. Idaho's 600 farmers grow potatoes across the state utilizing the natural volcanic soil just outside of Yellowstone in the East all the way to the border with Oregon. "The weather is normally a bit warmer in the West, so our shippers benefit from some of those early crop spuds in August. The early crop potatoes are usually available the first week in August. Shortly after the western side of the state begins harvest, and by mid-October, Idaho completes its haul of 13 billion pounds of World-Famous potatoes."
For more information:
Ross Johnson
Idaho Potato Commission
Tel: 208-484-5767
Ross.johnson@potato.idaho.gov
Fuente: https://www.freshplaza.com/europe/article/9530540/inflation-causes-double-digit-dollar-growth-for-potatoes/