EEUU: Pacific Northwest consortium aims to improve potato production with eco-friendly methods
A five-year, $50 million grant project aims to reduce the carbon footprint of potato farming across the Pacific Northwest.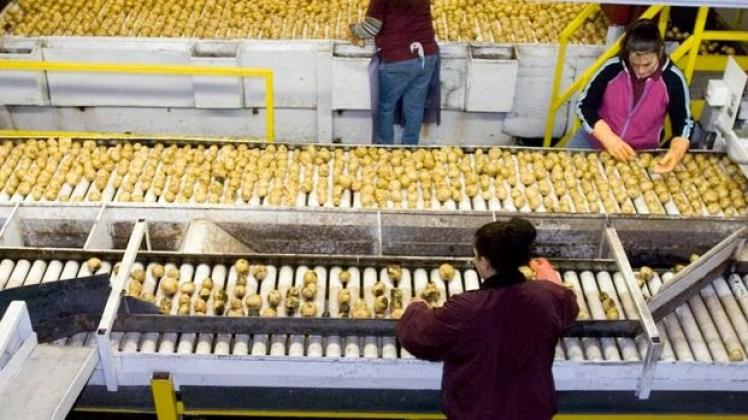 Oregon State University is using the grant, which came from the US Department of Agriculture, to explore practices to improve soil health and crop outcomes, and will be working with farmers and several Native American tribes to that end.
Jeffrey Steiner of OSU's Global Hemp Innovation Center is the project leader. He said potato production usually means disturbing the soil which means greenhouse gases are deposited into the atmosphere, while organic matter isn't built up. So the focus will be on developing new methods that growers can use at their discretion.
"It may incorporate things like cover crops, less disturbance practices such as no till or reduced tillage practices," he told KLCC. "It may mean incorporating nutrient management or nutrient monitoring to know to be more prescriptive and how much fertilizer is applied and at what time in the season."
Researchers say they believe using the proper combinations of techniques could "significantly increase" soil organic matter, reduce soil nutrient losses, and improve the water-holding capacity of the soil. These improvements are expected to increase soil health, save water and lead to climate-smart outcomes.
One of the project partners is the Nez Perce Tribe (Nimiipuu) based in Idaho. Shelby Leighton, its business operations manager, says they're looking forward to learning more.
"We won't have Nimiipuu potatoes unfortunately, or Nimiipuu crinkle cut," joked Leighton. "But will see how we can implement these climate smart practices and make sure our agricultural practices prioritize soil health and increase crop production, kind of do things for the environment."
The USDA says Oregon, Washington, and Idaho grow 62 percent of the nation's potatoes, which have an annual value of $2.2 billion. There is roughly half a million acres dedicated to potatoes in those three states.
In a release issued by OSU, the university says that the effects of changes in soil management will be monitored by measuring soil data, which will be used in models to verify the approaches are working. Participating farmers and Native American Tribes will receive incentive payments to offset the initial costs of adopting climate-smart practices and to reduce the risks of early-adoption expenses.
"We want to provide potato and other farmers incentives for finding climate-smart practices that make sense for them and their farm conditions," Steiner said in the release.
The project will also help develop ways to market and promote climate-smart potatoes and other crops. Some of the producers envision selling branded consumer products that could provide a climate-smart premium to participating farmers and processors.
Other project partners include the University of Idaho, Washington State University, the Colville and Yakima tribes, the Soil Health Institute based in North Carolina, LoCo+, 7 Generations LLC, Industrial Hemp Association of Washington, Lamb Weston, Frito-Lay, Threemile Canyon Farms, Mart Produce, Simplot, Marc Staunton, Scotty Fenters, GMP Orchards LLC, Selkirk Ag LLC and Triangle Ranch.
Fuente: https://www.opb.org/article/2023/08/28/pacific-northwest-consortium-aims-to-improve-potato-production-with-eco-friendly-methods/