Nigeria: Four new climate-resistant potato varieties bred and grown in Nigeria
Nigeria is making big moves in farming, especially with potatoes. As the world faces changes in weather and the economy, it's more important than ever for countries to rely on themselves.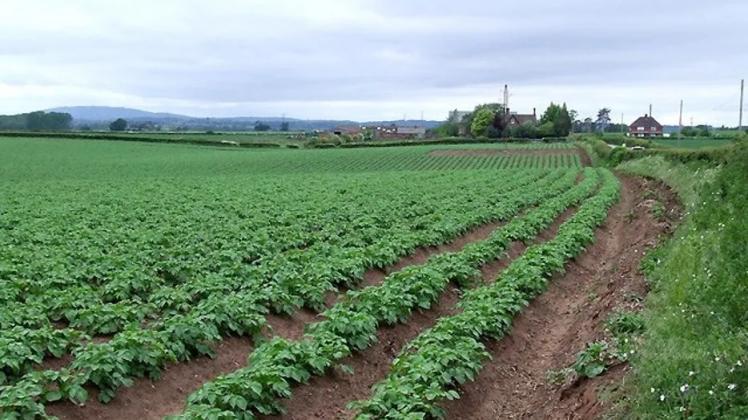 Nigeria's new potato crops might be a key solution. This could boost both the economy and make sure there's enough food for everyone, as Danlami Nmodu reports for NewsDiary Online.
New potato varieties in Nigeria are a real breakthrough not only for the country but also for agriculture around the world. This is a breakthrough in the betting world. In this article, Danlami tells you about four new types of potatoes in Nigeria, and how they will affect agriculture, the economy, and the future.
For the first time in over a decade, Nigeria has introduced new potato varieties. This move aims to reduce reliance on European potato seeds and grow local production.
The Nigerian Potato Seed Safety Partnership (NPSSP), sponsored by Germany's GIZ, recently launched four potato types. These new breeds resist the late blight disease and are tailored for Nigeria's climate. Viviana Infantas of the International Potato Center (CIP) notes that these varieties ensure quality seed potatoes for the local market.
Teaming up with the Nigerian National Research Institute of Root Crops (NRCRI) and Fruit and Veggies Global Ltd., NPSSP secured permission to distribute four varieties: Unica, Juriya, Babban, and Kyau by the end of June.
Dr. Egesi of NRCRI stated, "These potatoes are special. They produce well, and resist diseases and heat, making them perfect for Nigeria." Their introduction is a leap forward, merging advanced breeding methods from the CIP and Nigeria's National Program. Beyond being productive, these potatoes appeal to local tastes and uses.
Potatoes are crucial for Nigeria, especially in the highlands. But there's a problem. The country produces only 3-4 tons per hectare, insufficient for the rising demand. The COVID-19 crisis hampered European seed imports, which historically met only part of Nigeria's demand. This disruption highlighted the need for boosting local production for food security.
Dr. Kalpana Sharma from CIP believes these new varieties are game-changers. "They make the local industry more robust," she said, "Empowering potato growers to tackle future challenges, ensuring a thriving sector."
Nigeria's initiative in boosting its local potato industry serves as a profound case study for several reasons. The expansion of Nigeria's potato industry isn't just about one crop in one country. It represents a broader narrative of growth, foresight, and collaboration. As global challenges compound, it's initiatives like these that can shape the future of food security, economic stability, and international cooperation.
Nigeria's fresh potato varieties are a pivotal step towards self-reliant agriculture. As nations grapple with challenges like climate change, it's vital to find resilient solutions for food and economic stability. Partnering with both local and international bodies, Nigeria's efforts are more than just addressing immediate concerns. They're sculpting a sustainable agricultural landscape.
This initiative isn't merely a technical feat. It's a glowing example of the strength in collaborative efforts between nations and global organizations. Such alliances speed up innovation and bridge knowledge and resource divides.
Source: Read the full story here: NewsDiary Online
Photo: Credit Teodor Buhl from Pixabay
Fuente: https://www.potatonewstoday.com/2023/08/27/four-new-climate-resistant-potato-varieties-bred-and-grown-in-nigeria/