China: Zinc-enriched potato cultivation enriches farmers' livelihoods in Northwest China
LANZHOU -- After nearly 20 years of working away from home, Cao Wenhao returned to his hometown in Northwest China's Gansu province to cultivate potatoes.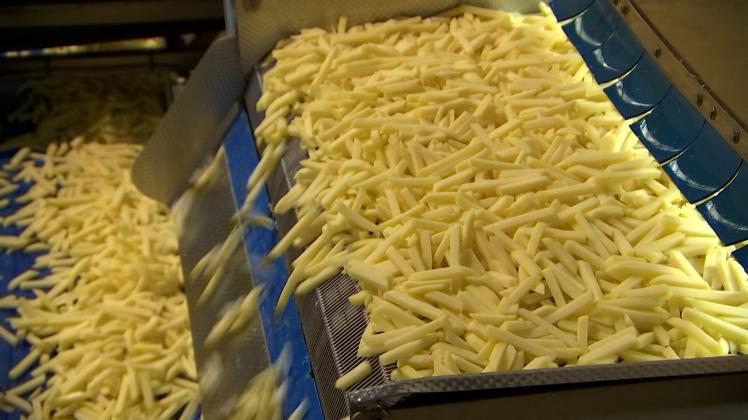 During the peak of summer, life flourishes in Taiping village, Lujiagou town of Dingxi city. Cao's contracted land is on the mountainside, where potatoes present a sea of vibrant green, their leaves gleaming in the sunlight.
"The potatoes I grow are exceptional. They are rich in nutrients and are in high demand compared to ordinary varieties," said the 37-year-old Cao with pride, highlighting the rush of buyers that visit his fields during harvest season.
Dingxi is one of China's primary producing areas for potatoes. Cao's family has been growing potatoes for generations, but he used to complain that the rural life of toiling in the fields was "arduous and barely enough to make ends meet."
However, circumstances have changed dramatically. Employing scientific and mechanized techniques to cultivate zinc-rich potatoes, Cao achieved a net income of 100,000 yuan (about $13,971.16) last year.
Cao is among the beneficiaries of the zinc-enriched potato growing pilot project launched by the United Nations World Food Programme (WFP) in two areas in Gansu four years ago, in cooperation with the Ministry of Agriculture and Rural Affairs, the Gansu provincial government and several agricultural and science institutions.
Research has found that rural areas in western China have a higher zinc-deficiency prevalence than the country's other regions. The project, involving over 3,000 smallholder farming households, aims to create economic benefits for the farmers and improve their nutritional status by increasing their zinc intake in their daily meals.
Over the years, the project team has screened zinc-enriched potato varieties, promoted scientific planting and management models, supplied necessary materials and technical services to targeted households, and organized more than 150 technical training and learning sessions.
Li Judong, a 43-year-old cooperative leader, is a renowned potato grower in Lujiagou Town. With guidance from agricultural experts, his co-op established over 400 mu (about 26.67 hectares) of demonstration fields for high-zinc potatoes in 2019.
"Compared to regular potatoes, zinc-enriched potatoes have seen an approximate 10 percent increase in yield per mu, accompanied by an enhancement in taste and quality," said Li.
In 2022, his cooperative harvested over 2,000 tonnes of high-zinc potatoes, selling at a price 0.6 yuan higher per kg than regular varieties.
Li plans to develop downstream processing and branding for these potatoes and increase awareness of their nutritional value.
Zhao Guibin, director of the zinc-enriched potato growing pilot project in Gansu, believes that the initiative has opened up channels for the high-quality development of the potato industry and made it more profitable.
"Since 2021, we have been conducting large-scale demonstrations and promoting the cultivation of zinc-enriched potatoes in 15 major potato planting counties in Gansu, with a cumulative area of 40,000 hectares. We have also established a zinc-enriched potato-cultivation technology system," said Zhao.
In a corner of Cao's farmhouse sits a potato storage cellar, which was newly built with the assistance of the WFP project. It reduces potato loss from over 12 percent to around 6 percent.
"The project provides seeds, mulch, fertilizers, and frequent technical guidance and nutrition education," Cao said. Through this education, he and his family have recognized the importance of supplementing zinc in their diet.
WFP China representative Qu Sixi said that the high-zinc potato model improves livelihoods and nutrition in underdeveloped regions and provides successful experiences and applicable technologies for other developing countries, offering new insights for poverty reduction efforts worldwide.
Fuente: https://www.chinadaily.com.cn/a/202308/10/WS64d47cdba31035260b81b5b9.html