Canadá: PEI could trim back 2022 potato acreage
With the border opened again for potato growers in Prince Edward Island to ship product to the U.S., growers there have a renewed sense of optimism.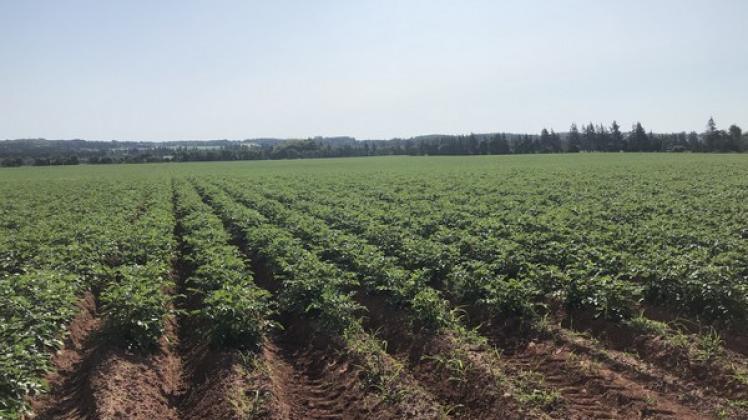 "Regardless of why it happened and the politics behind it, growers and marketers needed the border to reopen so they could plan for this year's crop," says Dwayne Coffin of Vanco Farms in Mount Albion, PEI. "Now they can plant for the markets they traditionally had and that includes the U.S. with Puerto Rico."
Canada stopped sending P.E.I. potatoes to the U.S. in November after potato wart fungus was found in several fields on the Island last fall, though Coffin says potato wart was actually only found in one field this past season. Shipments resumed at the end of March once the border reopened.
That said, preliminary reports are that PEI will cut acreage for the upcoming season. "Even though our border is open for shipping of fresh potatoes that are thoroughly washed and treated with a sprout inhibitor, we're still not allowed to ship seed potatoes not only to the U.S. but within Canada," says Coffin. "Those seed growers are suffering so that alone is cutting our acreage."
At the same time, general increased costs on inputs such as fuel, labor and more are also making growers rethink acreage plans. "This will be the most expensive potato crop ever grown in PEI. Some growers who may have had some acreage and thought they'd sell those potatoes with the border open again, if prices aren't reasonably good beginning next season, losses will mound fairly quickly," says Coffin.
Logistics affecting shipments
In the meantime, resuming shipments has been a fairly smooth process for PEI growers and marketers. And demand has also been good from the U.S. However, logistics are impacting shipments.
"A lot of the trucking companies were forced to haul other freight from the regions from late November to early April when we reopened," says Coffin. "So it's been a challenge to get the same number of trucks to come back onto PEI for potatoes. There's also such a huge demand for trucks and there are fewer drivers and trucking companies."
And while overall inventory looks higher than this time last year, Coffin is confident the demand is there. "The processing side of the business seems quite hungry for potatoes. If you have good quality, there's demand for it in the U.S.," he says.
That said, while pricing on potatoes has been good, higher freight costs are eating into pricing. "We typically ship to the U.S. Eastern seaboard and on average, we're paying $1,500-$2,000 higher/load on those same lanes as far back as last November," Coffin says.
However given the heat and drought affecting other growing regions such as Washington and Idaho, that's made for a shorter U.S. crop generally. "You can get better pricing because of that and that's helping a little bit with logistics. But prices are probably not as good as we'd hoped prior to the border closing. But they're also probably better than what we expected."
For more information:
Dwayne Coffin
Vanco Produce Ltd.
Tel: +1 (902) 651-2005
dwayne@vancofarms.com   
Fuente: https://www.freshplaza.com/article/9424223/pei-could-trim-back-2022-potato-acreage/