EEUU: Truck accessibility pressures moving already limited potato crops
Getting supplies of potatoes is proving increasingly difficult this season.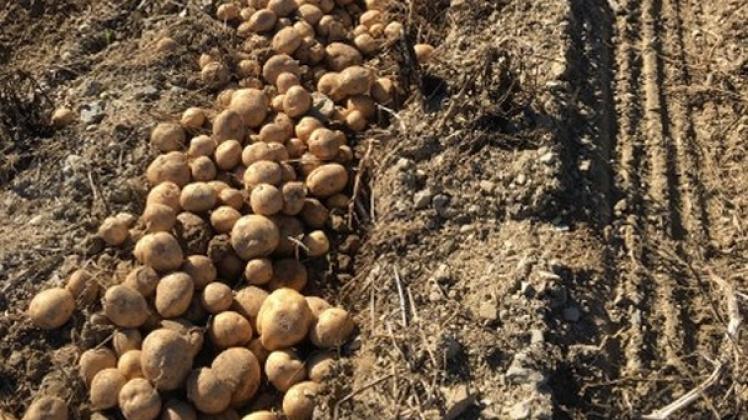 To begin with, crops around the country have seen varying yields. "The crop in Idaho that had really severe heat during the summer, it reduced their yields by 20-30 percent. That has an effect not just on the table market but also on the process market. The processors say they need product," says Ken Gad of South Easton, MA-based Cambridge Farms Inc.
Nearby Washington State also had a reduced crop from the heat and North Dakota and Colorado also had less tonnage. "So we don't have as many potatoes as we normally would," says Gad. In turn, that has processors turning to product that would normally be sent through consumer channels. "We've seen Western Processors buy product in Maine even and ship them via truck and rail. That's affected the Russet supply."
PEI's absence
On the East Coast, other factors are pressuring supplies starting with the Canadian Food Inspection Agency (CFIA) decision's in late November to suspend the certification of exports of all Prince Edward Island's potatoes to the U.S. "They may not come to this country the remainder of the season. Some people are now curious if they'll even be here by next season," says Gad. "We hope they are. There's a definite need for PEI potatoes to supplement the Eastern potato supply. It's a good quality potato and it's a substantial amount they supplement."
And while Maine had a good crop of potatoes, its potato plantings have shifted over recent years. "The round white volume has diminished greatly while the yellow volume has increased. People are substituting yellows for whites more and more, even at a cost. So there are not a lot of whites grown in Maine anymore from major growers. Those whites came from PEI," says Gad. Yellow tonnage in Maine was also reduced thanks to concerns over quality and varieties available and the opportunity to stay with the tried-and-true Russets.
But that's not all that's affecting the potato market. "Now go find a truck. That's the punchline to this whole thing," says Gad. "The transportation issues are real. If you don't order extra, if you don't order days ahead and think you're going to get by with just-in-time inventory, you are going to be out of product. You need to order two to three days in advance, over-order and then back off your orders to keep your warehouse plugged."
Turning to intermodal
What is helping however is an alternate logistics solution such as intermodal transit. "It's been a bit of a saviour," Gad says. "On a freight rate that might be $11/package, intermodal will come across at $9/package. But you still need to hook a cab up to product coming off a train."
All of this of course has led to increased pricing on potatoes. "Pricing has been rational on the part of the farmers. If you didn't have the truck situation, they might ask for a bit more money based on their crops. They're getting a decent return on their product," Gad says. "But when you couple it with the cost of the transportation, there's going to be a point that we can't afford this in this economy. In some cases, freight is up 100 percent--freight that was $5,000 is now $10,000. There comes a point where the truck pricing is gouging and we have gone way past that. The markets can only go so high until they stop and that's going to be the fault of the transportation not the farmer."
For more information:
Ken Gad
Cambridge Farms Inc.
Tel: +1 508-297-2630
Ken@CambridgeFarms.com  
Fuente: https://www.freshplaza.com/article/9391302/truck-accessibility-pressures-moving-already-limited-potato-crops/