Sri Lanka: Seed potato production to be upped
Agriculture Minister Mahinda Amaraweera advised Agriculture Secretary Gunadasa Samarasinghe to immediately take steps to increase the activities of the Nuwara Eliya, Sita Eliya and Kahagolla seed potato farms in order to produce the full amount.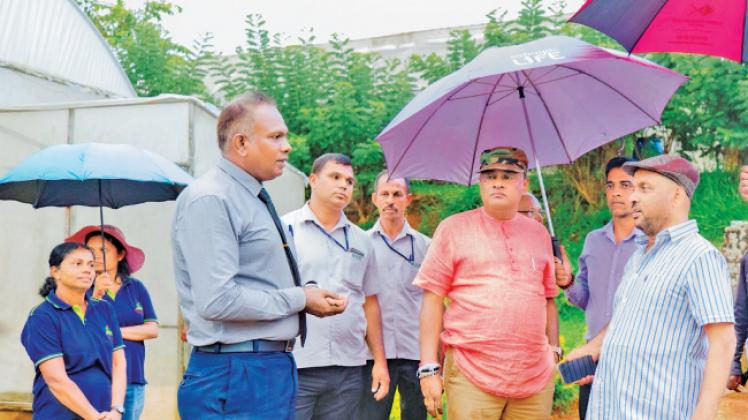 The recently opened French fries manufacturing factory in Kahattewela requires a large quantity of potatoes daily. Also, 225,000 metric tons of potatoes are required for the consumption of the people of this country annually. But currently the potato production in the country is 33,018 metric tons. The remaining quantity has to be imported.
To increase the yield of potatoes, the country needs to produce the required amount of potato seeds. The basic seed potato growth has been increased to three million and thus it is possible to obtain 3,000 metric tons of potatoes, which it is 24 percent of the total national requirement.
As this is inadequate, the Minister has instructed officials to take steps to increase the potato seed production to 80 percent in the coming year. The Minister also ordered that the necessary financial allocations be separated from the financial allocations currently given to the Agriculture Ministry and the Agriculture Department, and in addition to the projects under the Agriculture Ministry.
The Minister also said that the Kahagolla seed potato farm should provide a production report within a week.
Minister Amaraweera observed the production process at the Kahagolla seed potato farm last Friday.
Fuente: https://www.dailynews.lk/2023/08/14/local/74485/seed-potato-production-to-be-upped/