EEUU: 20 States That Produce The Most Potatoes
In this article, we'll explore the annual potato production by state to know the main stakeholders in the market. If you want to skip our analysis of potato production and consumption trends in the country, read 8 States That Produce The Most Potatoe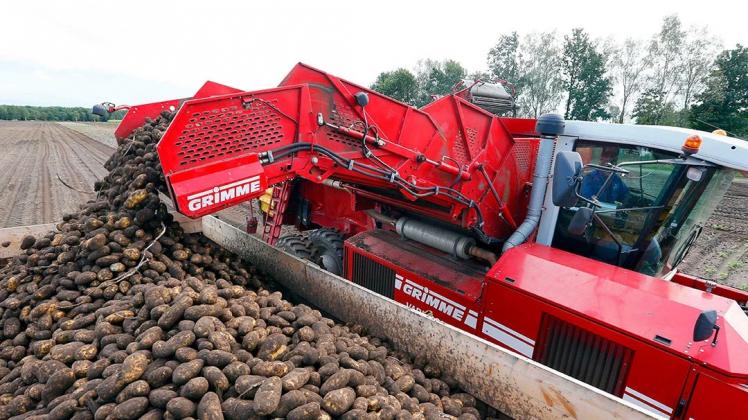 The United States is amongst the top potato producers worldwide, and the states that produce the most potatoes in the country are Idaho, Washington, and Wisconsin. 
These states' hold in potato production results from their suitable climate, quality of soil, and well-established agricultural infrastructure. The demand from potato processing companies, restaurants, direct consumers, and export opportunities also influence the crop's profitability of farming in the main potato producing states in the US.
As of 2023, the potato market continues to hold the position of a significant sector in the United States agriculture industry. According to a report published by the National Potato Council, the potato sector contributed $100 billion to the US economy. Out of the total contribution, $37.2 billion from producing (including $10.8 billion in farm production) and processing potato and potato products, and $63.7 billion from the crop's household consumption expenditure.
Despite experiencing some fluctuations in recent years stemming from harsh weather conditions and changing dietary trends, potatoes remain a staple in the American diet and a crucial crop for many US farmers. The potato sector generates almost 0.714 million jobs in the country, of which, 0.4 million are directly employed in the potato supply chain while 0.3 million work in peripheral businesses. When put into the economic perspective, these jobs add around $53.5 billion to the country's GDP, as per the National Potato Council.
Moreover, potato is the most consumed vegetable in the United States, with its annual per capita consumption ranging between 115 pounds to 120 pounds, as per the Agricultural Marketing Resource Center (AGMRC). In terms of market, US potato production's national farm gate value is $4.5 billion, and the dollar value of all potato products was $4.2 billion in the first quarter of 2023. The market's value chain includes everything from raw material production (farming) to processing and distribution to final consumers.
Fuente: https://finance.yahoo.com/news/20-states-produce-most-potatoes-153956889.html?guccounter=1