EEUU: Alice in Dairyland: Diggin' Wisconsin potatoes
Potatoes are one of the world's most versatile crops, with a long history of cultivation in Wisconsin. While the first potato came to America around 1621, they were first cultivated around 200 B.C.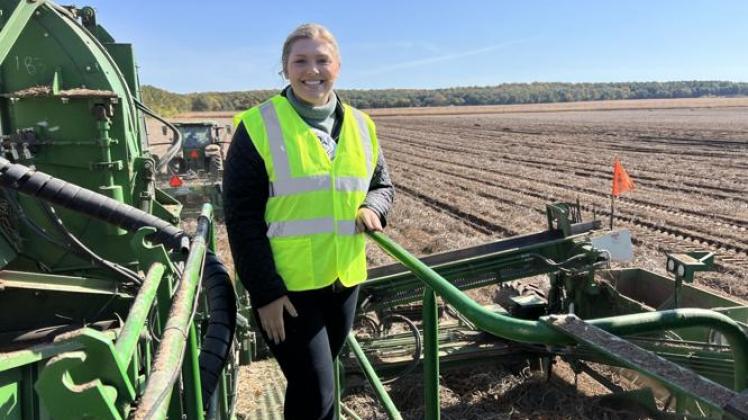 Using technology developed by the University of Wisconsin-Madison, they were even the first food grown in outer space!
While the environment in space for those potatoes needed to be created, Wisconsin naturally has a suitable environment for producing top notch spuds. Our cool northern climate, quick spring warm-up, and sandy soils make Wisconsin a great place to grow potatoes. Knowing that, it is no surprise that Wisconsin ranks third in the nation for potato production, and first among states east of the Mississippi River. This production is centered in Wisconsin's central sands region, so that is where I headed to experience potato harvest firsthand.
I traveled to Wysocki Produce Farm to tour their facility this October. Founded in the late 1950s by three brothers, Louis, Francis, and Greg Wysocki, Wysocki Family of Companies (WFC) began as a potato farm, which still exists today as Wysocki Produce Farm. The farm is still owned and operated by the family, with three generations actively involved in the business.
Fuente: https://lacrossetribune.com/news/local/alice-in-dairyland-diggin-wisconsin-potatoes/article_1f71ada8-4a3f-11ed-96ad-93853e1559f1.html