Bengal: SOARING POTATO PRICES FUEL AAM AADMI'S AGONY
After petrol prices, potato prices are now pinching common man across the country. There is a significant jump in the retail prices of potato in metro cities.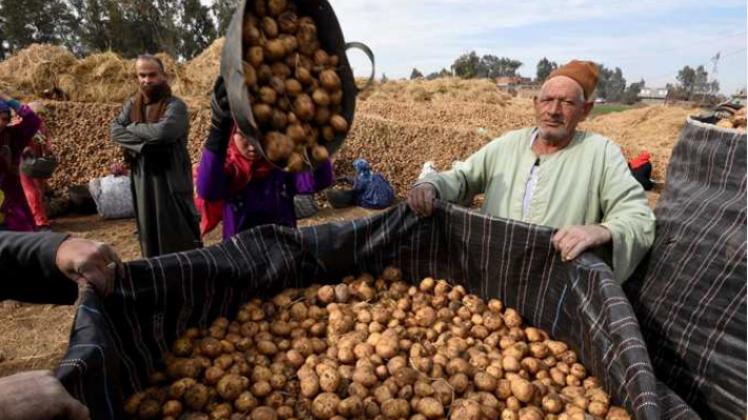 In Delhi, potato price has touched Rs 30 per kg. As per data, in Bangalore and Mumbai, potato price has increased from Rs 800 to Rs 2000 -2500 per quintal in the wholesale market in the past few days. In West Bengal, potato rate is between Rs 30 and 35 a kg in the retail market.
According to potato traders, the price has increased due to short supply and high cost of petrol prices. Those dealing in the potato business claim that the prices are not likely to decrease in the next few weeks. There are multiple reasons for the increase in the prices in the State. "Many farmers store potato at their home and keep on supplying the same to mandis but once the supply of this kind of potato ends after May, the prices may even go up further," a trader said.
As per retail market data, potato is being sold between Rs 25 and 35 a kg depending on the locality. In trans-Yamuna area, potato is being sold at Rs 25 a kg while in South Delhi, retail price of potato is between Rs 30 and 35 a kg.
 "Not only potato but also onion and tomato prices are also expected to go up in the coming days.
The average wholesale onion prices shot up by 46 per cent in just a couple of weeks from Rs 601 per quintal to Rs 880 per quintal on Wednesday," said traders.  The price of onion is Rs 20 a kg while tomato's rate is Rs 20-25 a kg in the retail market.
Traders said West Bengal, Bihar, Kerala, Tamil Nadu, Nagaland, Uttar Pradesh and Maharashtra have also reported decline in potato cultivation this year. Rajendra Sharma, former chairman of Azadpur mandi, said potato farmers across the major producing States collectively reduced acreage last year by 10-20  per cent after two consecutive years of over-supply in the market. This has led to a 10-20 per cent drop in potato output.
Binod Anand Pandey of Rashtriya Kisan Mahasangthan said the continuous fuel price hike has caused inconvenience and disappointment among the general public and farmers for the last 16 days.  Pandey said cold storage charges also increased in the past few months which also led to increase in potato prices.
 "Crop quality, too, has gone down as farmers have used last year's leftover seed. Previously the farmers had to pay Rs 15 for bringing in a sack of potato, and due to an increase in fuel prices the charges have now increased to Rs 25," said an official of Agriculture Marketing Produce Committee (APMC).
The 2015 season too was a lean one, with an average price of Rs 570 per quintal. Even in that season, prices went up to a highest of Rs 883, while prices in the 2017 season never rose above Rs 478. In 2018, the Ministry of Agriculture has expected 50327000 million tone potato productions.
The major potato producing States are Uttar Pradesh, West Bengal, Bihar, Madhya Pradesh, Gujarat, Punjab, Assam, Haryana, Jharkhand, Chhattisgarh, Karnataka and Maharashtra. (During the current year, Uttar Pradesh is the major potato producing State with 31.26 per cent of production share, followed by West Bengal, Bihar, Gujarat and Madhya Pradesh with 23.29, 13.22, 7.43 and 6.20 per cent share respectively.
Fuente: http://www.dailypioneer.com/todays-newspaper/soaring-potato-prices-fuel-aam-aadmis-agony.html