EEUU: U.S. Senator receives over 2,000 potatoes in the mail
Senator Ron Johnson got an unwelcome surprise when he received 2,000 potatoes in the mail. The culprit was the Cards Against Humanity team, creators of a popular card game who are known for their unconventional take on charity and activism.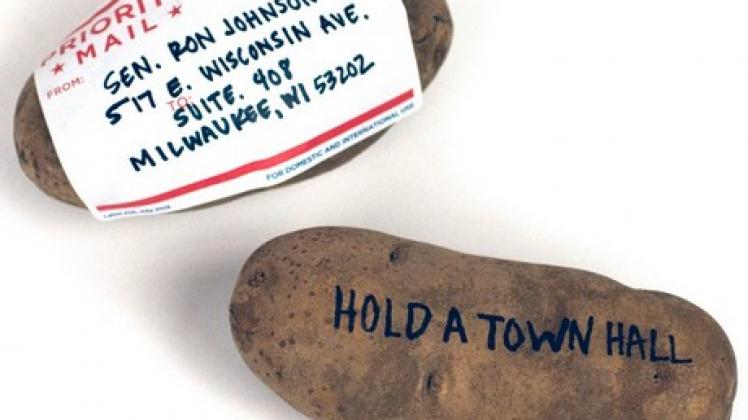 The team invited fans to send a potato with the message, "Hold a town hall" to the Senator after one of their constituents received a cease and desist order from him.Senator Ron Johnson wasn't amused by the act but did the honorable thing and donated the potatoes to a local food bank and commented, "Rather than spending $5 on a 37 cent potato, donate that money to a food pantry," Senator Ron Johnson said. 
Fuente: http://www.freshplaza.com/article/173813/U.S.-Senator-receives-over-2,000-potatoes-in-the-mail