Holanda: Margins in potatoes mostly for growers this year
The potato market has been slow and expensive for quite some time. "Export could be called calm to bad now.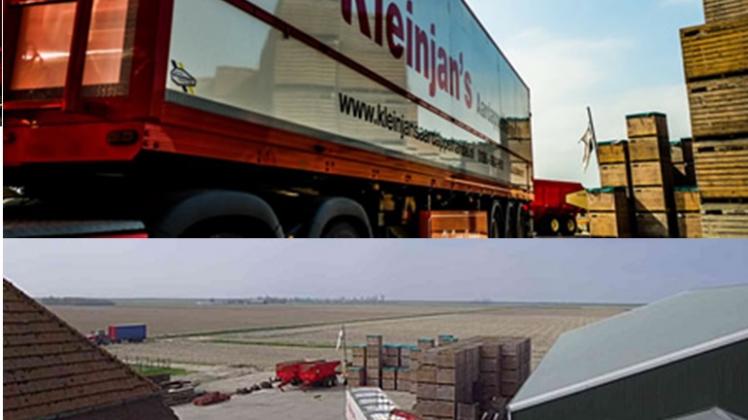 They have plenty of their own production in the Eastern bloc, and in years like this we miss the sales channels to Russia, but also Senegal, even more," says Adrie Kleinjan. "You can tell trade is doing the splits. Export volumes to the Caribbean aren't all that great either, and Malaysia and Singapore are mostly supplied by China."
"Fortunately, certain destinations in Africa are on the market, and they are not as oversupplied with potatoes as is the case in the onion trade, even though there are options to force this in the potatoes as well. Additionally, in potatoes, compared to onions and carrot, we have a safety net for our products in industry. Although sales in this have also been disrupted somewhat by the bankruptcy of Hanjin, which obscured the export position for our fresh potatoes and chips," the potato trader continues.
"Plenty of old harvest is still available, but it's not that we have gigantic volumes at our disposal. The coming weeks will be crucial for the development of the market. As soon as there is a bit more demand, prices will respond, but the opposite is also true. Quality of the old harvest could be called good up to now, despite some harvesting damages. For now, prices remain at a stable level, but the money is mostly going to the growers, and there's not much margin for the traders. Anyway, you can't be lucky all the time," Adrie says.
The influence of imported potatoes has remained limited up till now. "Domestic supermarkets will start switching between now and a few weeks. But certain supermarkets will continue with qualitatively good old harvest, and they'll pay good prices for it. The weather influences can also be felt in the early potatoes, so that they'll start arriving in smaller volumes or later. Because of that, we'll have to wait and see when the switch is made."
"In the Netherlands, potatoes are planted very smoothly. The structure is incredibly good. The early timing could definitely have some negative effects on the old harvest, but we have the prospect of new harvest again. That's always cause for discussions. The latest figures show the area in Northwestern Europe has increased by 3.6 per cent, but it's mostly important what is growing. In the past year we also had an area increase, and we have so far seen that we have fewer potatoes at our disposal so far," Adrie concludes.
For more information:
Kleinjan's aardappelhandel    
Zuidoordseweg 6    
3267 LW Goudswaard        
Tel.: +31 (0)186 692 900    
Fax.: +31 (0)186 691 491    
info@kleinjansaardappelhandel.nl           
Fuente: http://www.freshplaza.com/article/173935/Margins-in-potatoes-mostly-for-growers-this-year