Paraguay: Paraguayan potatoes rot due to a lack of sales
Potato producers form the Paraguayan department of Paraguari, which have been unable to market their products, have announced that they are willing to negotiate the price of their products.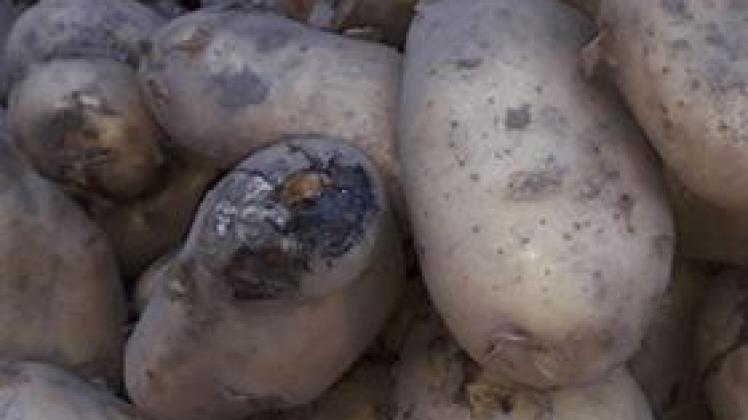 According to a producer in the region, nearly 20% of the 50,000 bags that they projected to place have been lost so far, because, after only one week, the tubers start to dehydrate, lose their quality, and start to rot.
Last Sunday producers were able to place 2,500 bags of 20 kg in the market via intermediaries. However, sales paralyzed again and there are 5,000 bags stored in a cold room of the United Interdistrict Association of Paraguari, which agglomerates rural workers of Acahay, Ybycui, La Colmena, Ybytymi, and General Bernardino Caballero.
The harvest began a couple of weeks ago and producers have only sold 10,000 bags since then. A bag of premium products costs 70,000 guaranies at the farms, while the lower quality product costs 40,000 guaranies, a price that farmers are willing to negotiate in order not to lose their harvest. The wholesale price in Asuncion deposits stands at 81,600 guaranies on average for the 22 kg bag, according to the Agricultural Market Information Service.
The total purchase of potatoes is currently being negotiated with eight merchants, under the condition that their quality is guaranteed, said the Marketing Director of the Ministry of Agriculture and Livestock, Anibal Roa.
He also said that there were marketing issues due to the continued illegal entry of products, especially in Caaguazu and Guaira, which causes demand to fall.
Fuente: freshplaza.com