Canadá: Tight market ahead for Canadian potato supplies
Potato growers in Ontario have commenced planting the 2019 crop. In general, the season is running slightly behind schedule due to cool temperatures and persistent rainfall which has made field work difficult.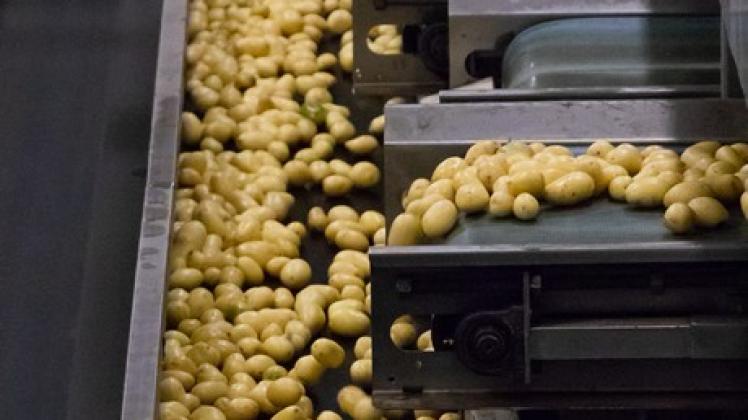 Interestingly, Quinton Woods of Gwillimdale Farms said that their northern region crops have already been planted, with the more southerly crops behind schedule, having only started this week.
"Overall, we are about 10 percent planted," he explained. "We have just commenced planting in Bradford Ontario at the start of this week with only our northern growing region fully planted. This area is relatively new for us and is located about four hours to the north. It has been warmer and drier up there than in southern Ontario which is unusual, but we took the opportunity to plant when we had the chance. In the south, it has largely been wet and muddy, making it hard to access the fields. Normally we begin planting the 3rd week of May so we are about seven days behind."
The good news is that warm weather over the past weekend has primed the fields and conditions are now ideal. "It has been warmer the past few days and subsequently field conditions have improved," Woods observed. "We are expecting rain over the next two days, but the soil is dry now and will be able to handle it. Our seed quality has also been really good so we are anticipating an excellent crop."
Potato supplies being stretched
As the storage season approaches the end, it's looking likely that supplies will become even tighter before the new crop can replenish them. Suppliers say many Canadian shippers are running out of potatoes, and the strong demand is leading to an even stronger market.
"We are sitting on around 2 million lbs of white potatoes and we are not sure if the storage crop will last," Woods said. "Some areas have already finished and some have indicated they will finish up earlier than usual. Gwillimdale Farms is expected to exhaust our storage crop in 30 days."
He added that it's been an interesting season for marketing potatoes and prices have been higher than in recent years. "There has been so much demand this year, making it easier to market potatoes. It's going to be an interesting gap between the storage and the new crop. Prices have been higher which makes for a nice change as we have faced a challenging market for the past five years."
Upcoming season
Not too much will change for Gwillimdale Farms this upcoming season in terms of their potato crop. However, the company last year installed a new poly-bagging line and this season they will be consolidating this investment. Woods, however, hinted that Gwillimdale Farms will have news about some of their other commodities to be revealed at a later date.
"We will be growing and planting the same potato varieties this year along with similar acreage," he shared. "The poly-bagging line that was installed last year has proven to be a good addition and we are looking forward to the upcoming season. We do have exciting developments ahead this year for some of our other crops, such as onions, carrots and beets."
For more information:
Quinton Woods
Gwillimdale Farms
Ph: +1 (905) 775-2889
quinton@gwillimdalefarms.com
Fuente: https://www.freshplaza.com/article/9110086/tight-market-ahead-for-canadian-potato-supplies/