EEUU: Potato supplies tightening up out of Idaho
Idaho Russet potatoes are going to be short until the new crop comes in late summer.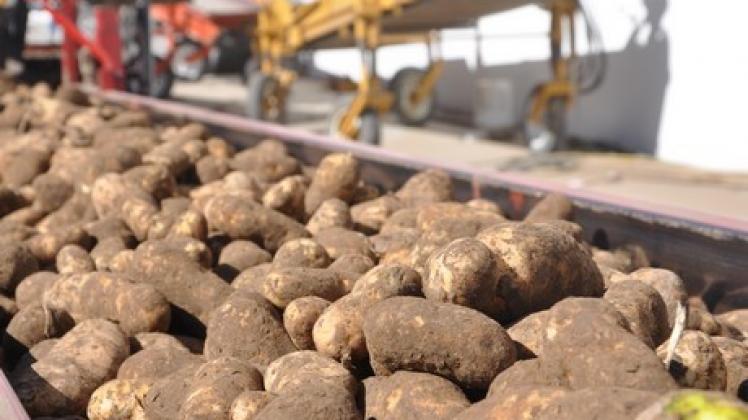 "Part of this is because there's really good demand from the dehydration and frozen sector and they're dipping into potatoes that normally go into the fresh market," says Kent Sutton at Rexburg, Id.-based Bench Mark Potato Co. Inc.
And while last fall Idaho fared with a relatively normal crop, Sutton notes that approximately 10,000 acres of potatoes suffered frost damage and weren't suitable for the fresh market. "They wouldn't store so they're pushed into the dehydration market and that effectively removed an awful lot of potatoes that would normally be in the fresh market channel," he says.
Winter affecting demand
At the same time, demand for potatoes has stayed steady. "The only time demand softened is when the East and Midwest experienced brutal winter conditions and people just didn't go out," he says. "We also had a few transportation issues where the interstates were closed due to bad weather. Overall we've just lost a bit of movement due to inclement weather."
Yet, pricing is good and similar to last year's numbers. "They are at the level where the growers are making money and the prices seem strong and I'm sure they'll continue to strengthen," Sutton says. "The Burbank crop size is a little limited due to the smoke we had late in the growing season (from the summer 2018 wildfires). So the Norkotas over the next few weeks will phase out of the market and then it will only be Burbanks available."
Size limitations
He also notes that availability on sizes 10 oz. and larger is going to be very limited and will likely push up in price. "The market on large sizes will continue to strengthen a little bit. There'll be less and less Norkotas available. I see the biggest price gains in 40-50-60-70 larger sizes."
And with an eye on the 2019 crop later this year, Sutton is watching the potential impact the current weather is having on fall crops.
"A lot of years the new crop potatoes are already planted in Washington and, in some cases, in Western Idaho. But not this year. They're definitely behind," he says, noting that while his region doesn't plant this early, they do watch other producing regions to determine if Idaho needs to come in with an early crop or sell off its older ones sooner. "It looks like they're going to at least start off the season well behind normal," he says. "A lot of that will have to do with what the weather is like in May, June, July. If there are good growing conditions, those late-planted potatoes will catch up. If it's not and they have cool weather continuing throughout the early part of summer, it'll definitely delay the new potatoes."
For more information:
Kent Sutton
Bench Mark Potato
Tel: +1 (208) 356-7321
potato@ida.net 
Fuente: https://www.freshplaza.com/article/9081781/potato-supplies-tightening-up-out-of-idaho/