Canadá: Early hailstorms affect Alberta potato crops minimally
Alberta potato growers are heading into the month where they watch and wait on hail and the potential effect on its crops.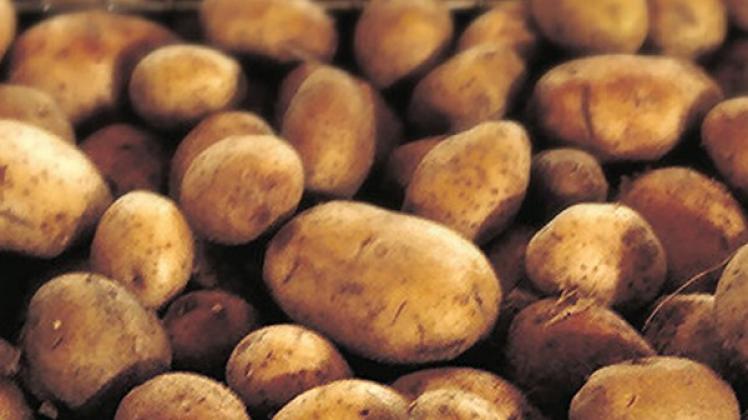 In later June for example a sizeable hailstorm hit the southern half of the province. "Different areas are being hit at different times with hail," says Ann Zalik of Prairie Gold Produce based in Vauxhall, Alta. Prairie Gold is a family-owned company, and the family also owns a 1,500-acre potato farm. "We have one field of Russet potatoes that got hit pretty hard. We have maybe 13 fields altogether, but the hail was not enough to set them back significantly. They were still immature at the time and just coming up, so we had some foliage damage but I'm not too worried about it."
She does note for the 2020 crop, time is still on the side of growers. "It's still early and there's a lot of time yet for the potatoes to recover," says Zalik. "In a lot of cases they weren't quite setting tubers yet so even if they were, those would probably be aborted, and a new flush would come in."
The 2020 picture
Prairie Gold and other growers of course are hoping that the 2020 crop won't necessarily be similar to the 2019 crop where some 2,500 acres of potatoes were knocked out due to hail. "It all depends on Mother Nature. We have all of July to get through yet and that's the peak of the hail season," says Zalik.
That said, the crop is off to a solid start. "Things look pretty strong. The potatoes got seeded on time and we had a nice spring to get everything into the ground in a timely fashion," says Zalik, noting that cooler than normal temperatures at this time of year have led to favorable growing conditions.
As for the remainder of its 2019 storage crop, Prairie Gold's Ross Youngblood says that the fresh pack industry usually wraps up at this time of year. And that is even with the shifts in movement thanks to COVID-19 and its effect on Alberta's potato industry. The province is largely a processing potato growing one with some fresh pack potato volume and shippers and processors were challenged as the pandemic led to the closure of foodservice outlets.
Boosted demand
"We definitely saw an increase in the volume of potatoes and we always have high demand," says Youngblood. After all, like many growers across the country, Prairie Gold noticed how consumers were changing their eating habits thanks to COVID by not eating out and cooking at home more. "We would have run out of potatoes if it weren't for the local processors who released a lot of potatoes and we were able to take advantage of that. We would have shut down earlier if we hadn't had those supplies—we would have been done in March."
Interestingly, Zalik adds that the pandemic has tightened the relationship somewhat between potato processors and growers in the province. "When the processors and growers were threatened with being stuck with thousands of lbs. of potatoes for example, they knew they had to find out what was out there to help them," she says. "It made them more aware of the other agri-businesses in Alberta who can help them with their potato stocks."
For more information:
Ann Zalik
azalik@prairiegoldproduce.ca
Ross Youngblood
ryoungblood@prairiegoldproduce.ca
Prairie Gold Produce
Tel: +1 (403) 654-2116
Fuente: https://www.freshplaza.com/article/9232112/early-hailstorms-affect-alberta-potato-crops-minimally/