EEUU: Potato, onion and sweet corn farmers rush to harvest due to early freeze
An early deep freeze has Idaho potato and onion farmers rushing to harvest crops or hoping the buried vegetables will survive the frozen nights this week.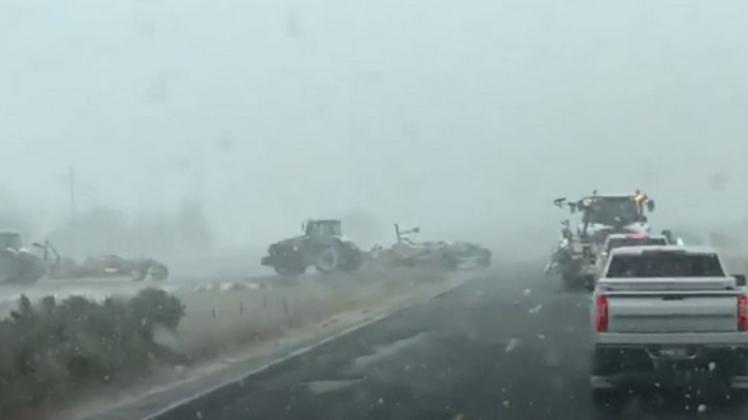 Travis Blacker with the Idaho Potato Commission says an estimated 15% to 20% of Idaho's potato crop remained in the ground Wednesday. The Idaho Department of Agriculture says onion growers are in similar straits and working overtime to finish the harvest. Other crops at risk include sweet corn and dry beans. Blacker says harvesting during freezing temperatures can hurt the quality of the potatoes, and rushing can lead to accidents.
All this meant that Idaho farmers have been scrambling to harvest their crops this week, as an early taste of winter has brought snow and freezing temperatures to many parts of the state. On Wednesday, a farmer near the small community of Hamer had potatoes still in the ground and the hard freeze coming.
Word spread of the farmer's predicament, and soon farmers and others in the area grabbed their equipment and headed to the property to help.
Fuente: https://www.freshplaza.com/article/9152615/potato-onion-and-sweet-corn-farmers-rush-to-harvest-due-to-early-freeze/