India: Poor storage facility fails Potato Mission
With no sign of potato prices coming down, the much-hyped Potato Mission launched in 2014-15 to achieve self-sufficiency in tuber production and storage capacity in 3 years time has proved to be a big failure.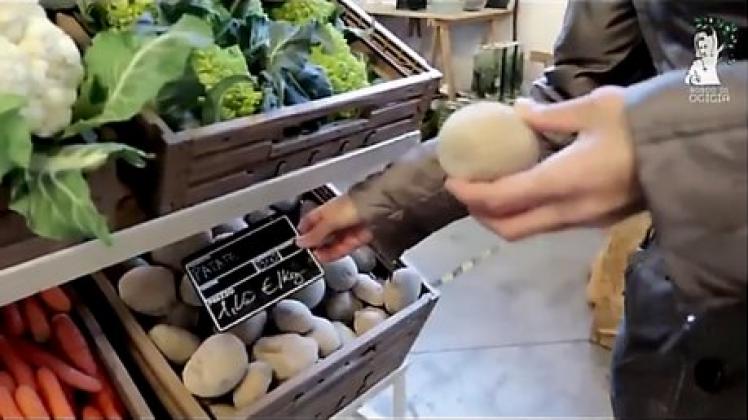 Even as the State Government has set an ambitious target to increase the cold storage capacity to 7.05 lakh tonnes by the end of 2017-18, only 95,000 tonnes of additional capacity has been created in the last three years.
In 2014, the State had only 24 functional cold stores (6 in the cooperative sector and 18 in the private sector) with a capacity of 1,17,280 tonnes. Estimating that 40 per cent of the potato production was damaged due to poor handling and storage, a task force constituted by the State Government had recommended establishment of 112 new cold storages with a cumulative capacity of 7.05 lakh tonnes by March 31, 2018 of which 82 would be sanctioned under the State Plan. However, the State could only manage to increase the storage capacity to 2.12 lakh tonnes and most of the new cold stores are constructed under private sector.
Eight more cold stores with a combined capacity of about 43,000 tonnes are under different stages of construction, official sources said.
There was hardly any response from private promoters to set up cold storages in the tribal-dominated backward districts despite a huge subsidy offered by the Government. While the subsidy for new cold storages in the plain area is 55 per cent of the project cost, subject to a maximum limit of `2.2 lakh, the subsidy amount is `2.8 lakh for scheduled areas.
Though the State Government had announced it will provide a subsidy of 50 per cent on electricity tariffs for six years for the existing cold storages and the ones to come up by March 31, this year for storing potatoes and seed potatoes, the facility has not been extended to any of the cold stores so far.
In a bid to raise vegetable production in the State, the Government decided in June 2015 to set up 150 new cold storages under PPP mode by 2019. Though the decision was taken at a high-level meeting, presided over by Chief Minister Naveen Patnaik, the proposal remained a non-starter.
Source: http://www.newindianexpress.com
Fuente: http://www.freshplaza.com/article/194323/India-Poor-storage-facility-fails-Potato-Mission