Europa: Concerns regarding Bintje are well-founded
Romain Cools, general secretary of Belgapom, is a big lover of the Bintje potato but he is concerned about the future. "It could all be over for the Bintje next year.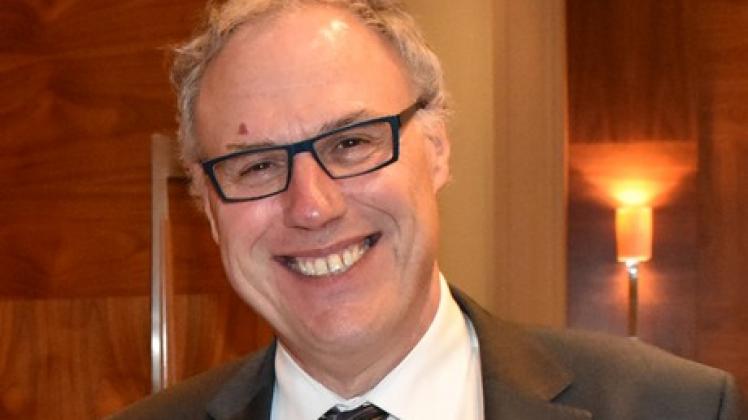 It's too small for the long fries demanded across the globe, and susceptible to disease. I think Bintje will have to move over in favour of other varieties for the global export." Romain does believe that the variety will retain its place on the local market. "Top chef Peter Goossens of the Hof van Cleve, the best restaurant in Belgium, still has a steak with Bintje fries on the menu."
Waiting list
Romain has been president of the World Potato Congress since January. The tri-annual congress, which will be held from May 27-31 in Peru this year, now has a waiting list with 140 people. The organisation had accounted for around 500 to 600 participants, but 900 enthusiasts have already signed up. "Although people have often bought flights a long time ago, they have waited until now to enter the congress. It's too late to allow them access to all events anymore." Romain adds: "When I started as president I mentioned my ambition to never organise another congress with less than one thousand participants. This is on its way to becoming reality, which is in line with the new strategic plan by the World Potato Congress to function globally as a tone setting networking event for the potato value chain."
Romain is set on raising the congress to a higher plain together with his board and advisors. "We are looking at top speakers and opportunities to sign placement contracts. There should also be more interaction within the chain. By bring people together they are triggered and can look at topics like sustainability and the expansion of the potato cultivation in developing countries together."
Romain can't emphasise the importance of networking within the world of potatoes enough. "Seeding companies, chip manufacturers and traders, but also machinery fabricators and raw material producers: they are all in the same global game. There are always tensions between local and imported products. Although we can never meet the global demand just from Europe or other well producing cultivation areas, I am convinced that through the right efficiency and quality we are able to supply local produce from Europe throughout the world."
Romain flies all over the world for the World Potato Congress. "We are also working on an image campaign for Belgian fries, from the heart of Europe in South East Asia in collaboration with the EU. It requires a considerable amount of energy, but it's such an exciting challenge that it's worth it. Romain also has his plate full within Belgapom. "We are working on setting up a branch organisation in the Belgian potato chain. This is really needed to prepare the chain for tomorrow's challenges. A branch organisation like this will be the cherry on top of my career in this unique and beautiful sector."
For more information:
World Potato Congress
www.worldpotatocongress2018-alap.org
Belgapom
romain@fvphouse.be
Fuente: http://www.freshplaza.com/article/194367/Concerns-regarding-Bintje-are-well-founded