Malta: Maltese potatoes in decline
Malta's humble potato, one of its most celebrated exports, is facing a crisis. In the decade between 2004 and 2014, exports fell from 7,200 tons to just 3,100 tons; a massive 56% drop.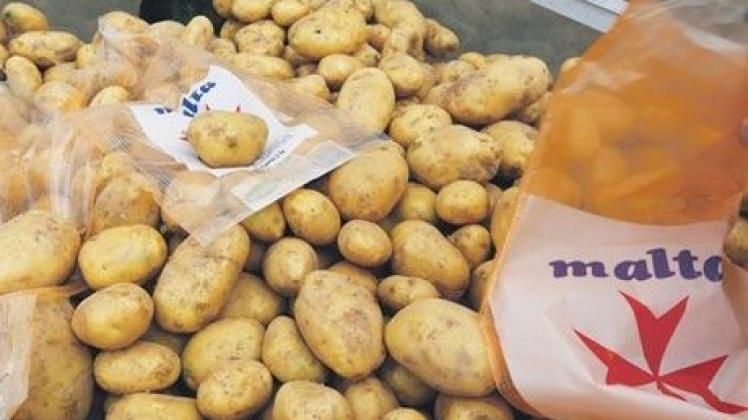 This relentless decline of potato cultivation in Malta was documented in an overview of the agricultural sector in the national 2018-2028 policy that described export levels falling "drastically" in 2015 and 2016 due to the shortage of rainfall.
The area dedicated for the cultivation of potatoes in the Maltese islands has declined from 1,100 hectares in 2004 to 700 hectares in 2014. During the same period, the total estimated volume of potatoes produced by Maltese farmers fell from 22,783 to 12,559 tons: a drop of 44%.
The writing has been on the wall since 2009 when National Statistics Office figures showed that in the four years following Malta's accession to the European Union, the area dedicated to the cultivation of potatoes declined from 1,207 hectares in 2003 to just 712 hectares in 2007.
Back then, government officials said the decline was the direct result of the EU's higher standards of consumer protection which prevented the export of low-grade potatoes. "Before, potatoes which did not meet the required standards were allowed to pass. The grading which was done back then was superficial."
But clearly the decline continued in subsequent years. "Growing potatoes is a hard task and many farmers feel that it is not worth the effort, considering the high costs," a farmer told MaltaToday.
But policy review shows that very little has been done in the past years to boost the sector. Indeed it denounces the lack of a clear strategy to improve the export market.
Despite the potential for potato production, which can be grown almost all-year round, a considerable amount of potatoes are imported to cater for domestic and tourist consumption. In 2014 45,900 tons of potatoes were consumed in Malta, of which 19,000 (41.39%) were produced locally and 27,000 tons (58.82%) were imported.
Fuente: http://www.freshplaza.com/article/192315/Maltese-potatoes-in-decline