Australia: McCain launches sweet potato chips
The popularity of sweet potatoes is continuing to grow steadily in Australia, and so McCain Foods is introducing new oven-baked chips to the freezer aisle of supermarkets.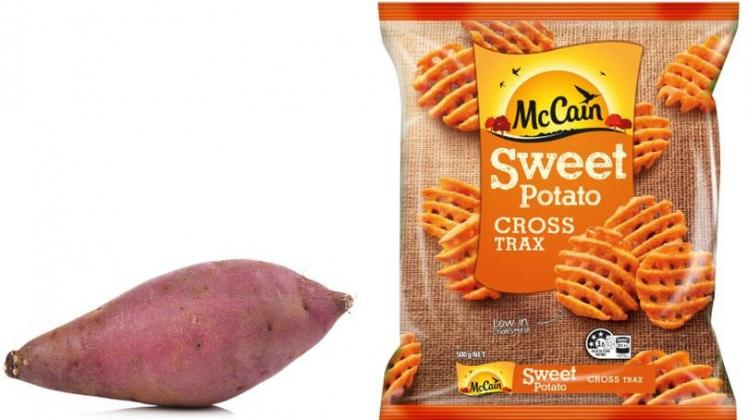 A 30 percent increase in sales in the 12 months ending in September 2018 spurred the frozen food manufacturer to respond with the launch of a sweet potato alternative to oven-baked potato chips.
With a combination described as sweet and crispy, the new Sweet Potato Cross Trax features a criss-cross waffle pattern.
Marketed as a healthy alternative to French fries and thick-cut chips,  McCain Foods ANZ marketing manager Allen Hunt says that sweet potato fervour is growing across Australia and the new Sweet Potato Cross Trax will give Australians a "double delight of flavour and texture in a crispy, slightly sweet chip".
"The humble oven-baked potato chip is a favourite among Australian families, but we know consumers continually want more choices in flavour, shape and texture," Hunt says. "These pub-style, highly dippable and loadable chips are a great side dish offering a wholesome alternative to the standard fry."
Source: foodanddrinkbusiness.com.au
Fuente: https://www.freshplaza.com/article/9051634/australia-mccain-launches-sweet-potato-chips/