Nueva Zelanda: Potato virus hits Canterbury; chips not affected
A damaging potato crop virus could have a serious impact on the potato industry if not contained, an expert says.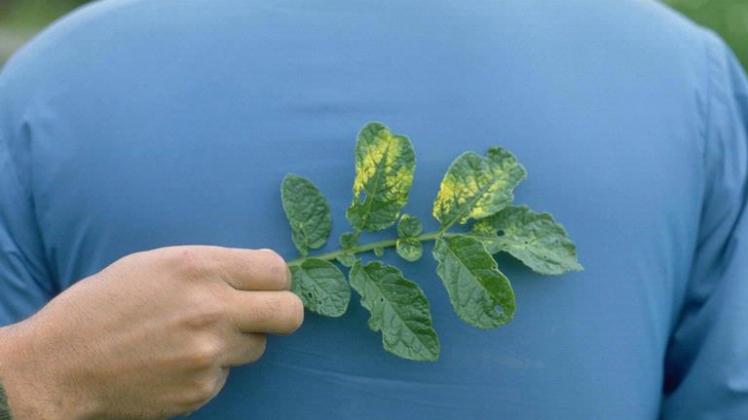 But potato chip and oven fries lovers can rest assured it's unlikely the supply will be affected. 
The potato mop-top virus has been discovered in New Zealand for the first time on two farms in Canterbury on the South Island.
The virus causes a defect in the potato that means it can't be processed for potato chips and oven fries, but does not pose a health risk. The two infected farms were growing a variety of potato, called an Innovator, that is used for oven fries.
Biosecurity New Zealand, the Ministry for Primary Industries and Potatoes New Zealand are working to contain the virus on the two farms.
Potatoes New Zealand chief executive Chris Claridge said they were investigating to see where the virus had come from and if it had spread to any other potato crops in the country.
"It is so important for us to isolate and contain the virus and, if possible, eradicate it," he said.
He said if the virus spread it would hit potato farmers, but they would adapt to ensure there were no supply shortages.
"I am reasonably confident that it won't cause shortages. I think the industry can adapt to ensure there is a supply.
"If the disease spreads and if we are unable to contain it then it would have a serious impact on the industry. It is significant because it changes the way we operate."
He said there are 173 potato growers in New Zealand, farming a total of about 10,000 hectares of crop.
"We are busy trying to undertake testing to determine what the extent of the infection is. We don't know the extent of it at this stage."
Ministry for Primary Industries incident controller, David Yard, said the virus was not a food safety issue.
"Potato mop-top virus is a crop disease which, if found to be wide-spread, could cause some productivity issues for growers.
"It is a notifiable and unwanted organism in New Zealand under the Biosecurity Act. 
"This is the first time the virus has been found in New Zealand, however it is common in other countries."
Infected potatoes show symptoms like distortions to the skin, deep cracking, and discolouration.
Biosecurity New Zealand is investigating how the virus may have entered the country. 
Fuente: https://www.stuff.co.nz/the-press/news/107299144/potato-virus-hits-canterbury-chips-not-affected