Industria: The Chips Market Looks Promising
The global potato chips market reached EUR26.5bn by the end of 2017, riding an average annual volume percent growth of 5.9% over the 2012-2017 period.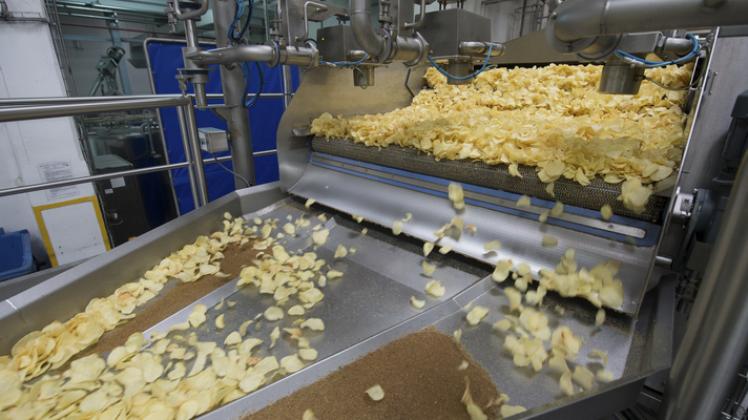 "At the top end of the market on a per capita basis in 2017, Ireland leads at 4.4 kgs per capita, followed by the United Kingdom (3.5) and Canada (3.4). This then drops rapidly for Spain (2) and the USA (2.32). This last surprisingly low figure at first sight in the USA owes much to alternative snacks such as popcorn and corn-based tortilla chips. The following 10 countries are in the 1 to 2 kg/capita range," says Alan Deane, founding partner of research company Food for Thought (FFT).
The BRIC countries (Brazil, Russia, India and China) starting from a small base market show very high historical per capita volume annual growth, which is forecast to continue to at least 2020 at similar rates, making these markets the place to be. In China alone, the market for potato chips is expected to reach a value of over EUR2.2bn by 2020.
"For most other countries, the growth rate in terms of market values is stable and healthy in the 2-4% range. Development will be supported by flavor diversification and social events. Another supportive development is the usage of potato chips in trending dishes, such as hamburgers accompanied with chips covered with different toppings," according to Ana-Maria Tatucu, head of research, FFT.
Unsurprisingly, PepsiCo, Kellog's and P&G are the leading players on a global level with an overall 52% share of the market by value. Of course, there are specific cases where local or regional players are gaining more and more consumers, such Utz Foods which is present only in the USA. The top 6 Global players already account for 62% of the global market, for which 90 companies altogether are listed in FFT's compilation.
Fuente: https://www.potatobusiness.com/business2/2518-the-chips-market-looks-promising