Armenia: Armenian potato back to markets
Varieties of vegetables and industrial crops of Armenian production have not vanished, quite the opposite, they are in active cultivation, Gayane Sargsyan, Director at the Scientific Center of Vegetables and Industrial Crops at the Ministry.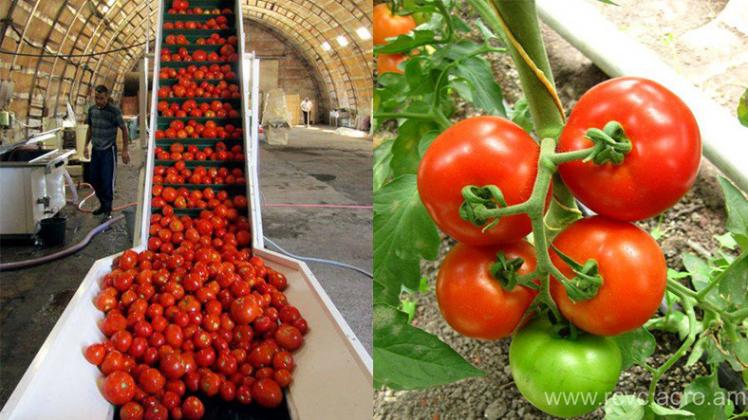 As Sargsyan informed, the Center is dealing with the creation of new varieties and selective breeding for open field cultivation, adapted in local conditions. It also organizes new and mixed seed production of released varieties, introducing growing technologies in open fields for confronting climate change and pests. 
As our interlocuter informed, the Scientific Center has a rich local assortment of around 400 varieties with 138 of them licensed and circulated in the local market.
Over the recent years, Armenian farmers have started actively cultivating tomatoes of Armenian varieties. The Scientific Center of Vegetables and Industrial Crops produces and distributes in the markets both new as well as already in-use varieties. Around 36 types of tomato are popular in Armenia, while the available assortment is richer.
As Sargsyan assured, even older varieties "Hobelyanakan (Jubilee)", "Masis 202" have been preserved to these days, and they are ready to go with their cultivation upon demand.
Overall, per Sargsyan, around 500 kg of cultivars are produced in the Center which are sold to farmers. The production levels of local varieties have a tendency of growth year by year.
"The production levels of tomato seeds increase by 15-20% annually," Sargsyan said.
Gayane Sargsyan also ensured that Armenian tomato has preserved its qualities, including the taste and flavor characteristics, while the main problem is with consumers who often fail to determine the domestically produced tomatoes from imported ones.
In her words, imported tomatoes look perfectly with tough skin, while the locally-produced are juicy and softer.
Fuente: https://www.panorama.am/en/news/2018/06/07/Armenian-potato-back-to-markets/1960758