Canadá: Alberta could topple Prince Edward Island as Canada's no.1 spud region
At the moment, Alberta is processing more spuds than ever before. Last year, potato production in this province reached a record 907,184 tons.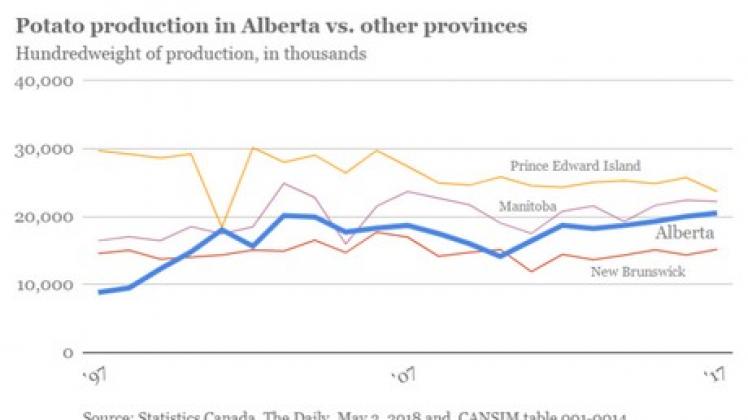 "We've seen potato production in Alberta more than double over the last 20 years or so, and we're just actually right behind Prince Edward Island and Manitoba in third spot for potato production," said Todd Hirsch, chief economist with ATB Financial.
P.E.I. is still Canada's top producer. But that may be about to change. "There's just not a lot more farming or agriculture space for them to expand," Hirsch said. "As a result, I think Alberta will easily surpass Prince Edward Island … in the next few years."
One of the reasons for the rapid increase is the growth of value-added industries in southern Alberta. "Alberta really is on the map for processed potato products, frozen french fries, snack foods and the like," he said. "Farmers have been responding to that by growing more potatoes."
Source: www.660news.com
Fuente: http://www.freshplaza.com/article/194187/Alberta-could-topple-Prince-Edward-Island-as-Canadas-no.1-spud-region