Inglaterra: Jersey Royals a month behind
Jersey's farmers are facing the worst year ever as months of persistent rain and severe frosts mean this year's potato season is a month behind and facing a 20 percent shortfall in volume.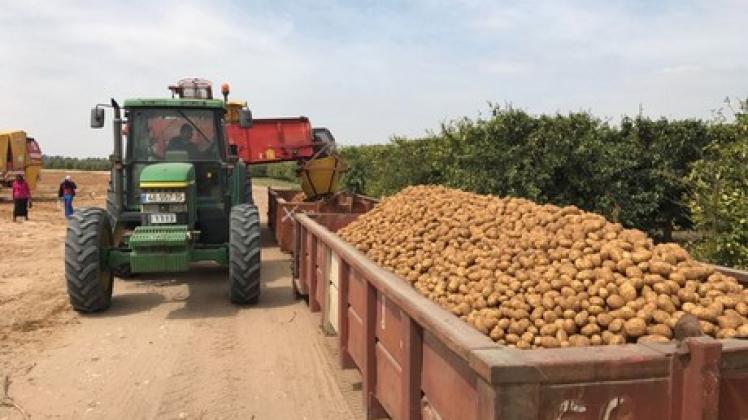 And it is not just growers of the Jersey Royal -the mainstay of the Island's agricultural industry- who are suffering. Production of other seasonal local crops and soft fruit has also fallen weeks behind.
Nearly double the 30-year average of rain fell in December and January and weekly rainfall since September has left farmland saturated. Growers say it is not possible to quantify how they could be hit financially as the value of the potato export crop is not measurable until early summer. In a good season, however, it can be worth more than €34 million.
According to jerseyeveningpost.com, Jersey Farmers Union President Peter Le Maistre said the situation was the worst he could remember in his more than 40 years in farming. 'This time last year the Island was exporting the first Jersey Royal potatoes grown outdoors. This year I don't think there are many potato fields that have even been uncovered,' he said. 'This year is going to be a struggle as I would say we are close to being four weeks behind.'
The first of the 2018 crop is not expected to reach market until 21 April at the earliest and growers are predicting production could be 20 percent down.
Fuente: http://www.freshplaza.com/article/192384/UK-Jersey-Royals-a-month-behind