Pakistán: Ways to enhance maize, potato production discussed
OKARA - A seminar titled 'cultivation, growth and harvest on maize and potato' was held to discuss different methods to enhance the production of maize and potato .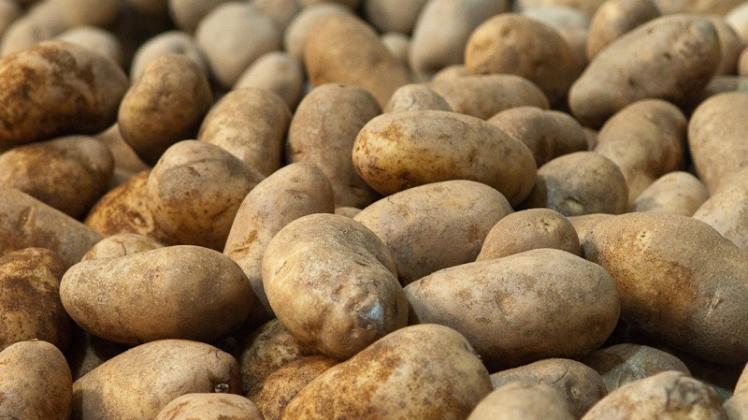 On the occasion, experts said that struggling to keep themselves upto-date, the farmers of maize and potato have turned well versed in the art of cultivation and have been constantly obtaining most modern information and expertise. They always remain in search of new methods and ways to enhance the production of their crops, they said.
The experts included Potato Board Chairman Maqsood Jat, food technologist Muhammd Arshad Iqbal from Canada, Mian Farooq, a agriculturist, Dr Ijaz, Rai Saleem Raza, Dr Ali Azhar, Dr Afzaal Haidar Rizvi, Rao Humayun Mustafa, Zamir Sadiq, Danish Miraza and Rizwan Nazar.
The food technologist said that there were two ingredients in human physique that are Omega-3 which has been proved as disease curing and disease protecting chemical in the world, and the other is Omega-6 which brings enormous number of diseases on in and out of human physique.
He further said that he had synthesised wheat flour mixed with Omega-3 ingredient which would make Pakistan nation healthy and strong against diseases. It would also remove already present deficiencies in human physique particularly among children.
Mian Farooq in his address insisted upon the organic food, its preparation, in the sowing and harvesting of crops. He also suggested the govt to zone out areas of cultivable lands in the country so as to identify the kinds of crops that could sowed in those lands. Dr Ijaz said in his address that the govt had made a committee to check quality of potato and select it for export without any danger of rejection of consignment by the purchaser country.
Rai Saleem Raza Advocate told the audience that in Mian Channu and Mandi Bahauddin a method of field preparation had been adopted. The farmers prepare the field just for once and then start sowing and taking crops incessantly for many years, he said.
MURDER: A commission agent was shot dead and deprived of Rs.800,000 by dacoits. Mazhar Abbas of village Ajja Bhutta had recovered amount of Rs800,000 from his defaulters and was coming home. On his way, he was intercepted by 2 unknown armed dacoits. They tried to snatch his amount on which Mazhar Abbas offered resistance. The dacoits opened fire on him. The commission agent fell injured. The dacoits snatched the heavy amount and escaped. Mazhar was rushed to the local hospital from where he was referred to a Lahore hospital in serious condition but could not survive. The Hujra Shah Moqeem police had started investigation.
Meanwhile, the A Division police arrested narcotics dealers with heavy quantity of charas and liquor. SHO Javed Khan on a tip off, raided and arrested Humayun Majeed with 1,900 gram charas. At Stadium Road, the police arrested Bao Masih with 20 liter liquor, whereas another liquor seller threw down the can and escaped. 20 liter liquor was found in the can.
Fuente: https://nation.com.pk/10-Mar-2018/ways-to-enhance-maize-potato-production-discussed